Credentials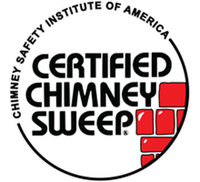 Chimney Safety Institute of America (CSIA), Certificate Number 8108
The Chimney Safety Institute of America is a nonprofit organization governed by a volunteer board of directors dedicated to the education, training, and certification of chimney and industry related professionals.
The Chimney Sweep has been certified by the CSIA. This certification is earned by demonstrating an extensive working knowledge of chimney sweeping practices. All of our technicians must pass a 100-question test, administered by a CSIA-approved proctor or given after attending a CSIA Certification Review.
---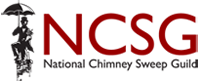 National Chimney Sweep Guild (NCSG)
The National Chimney Sweep Guild is a nonprofit trade association existing to promote the success of its members by providing progressive services, encouraging professionalism and ethical accountability, and advancing the chimney and venting industry through public awareness of the trade.
---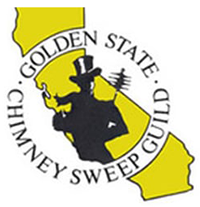 Golden State Chimney Sweep Guild (GSCSG)
For over 30 years, the Golden State Chimney Sweep Guild has provided industry professionals in California and parts of Nevada with a valuable resource for information, education, and representation.
---
Fully Licensed & Insured
California State Contractors License #953046. Click to verify.